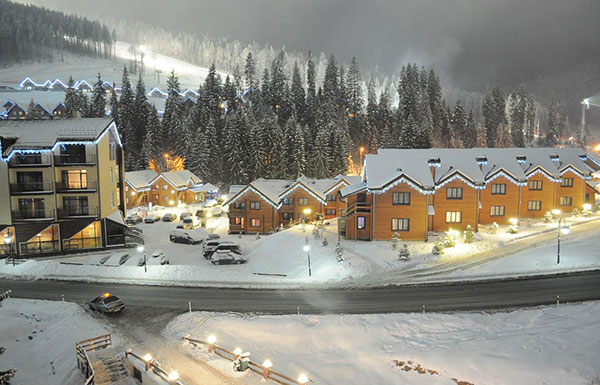 Covid-19 introduced certain restrictions on the movement of Ukrainians, so celebrating the New Year at a traditional ski resort in France, Italy or Austria will not work. Should you despair? No, because there are many amazing and fabulously beautiful places in our country where you will be able to celebrate the New Year in Ukraine cheerfully and on a grand scale.
For family travel, you will need a private car. If not, then it is worth considering the option of renting a car. Traveling by car is safer during a pandemic, as there is no need to contact strangers. In addition, the driver of the car can independently control the observance of all safety measures: change the cabin filter, ventilate the cabin, disinfect the working surfaces. Also, family members can ride in one car without a mask, which is much more convenient than traveling by public transport or taxi.
Where to go by car in Kiev and the Kiev region for the New Year holidays?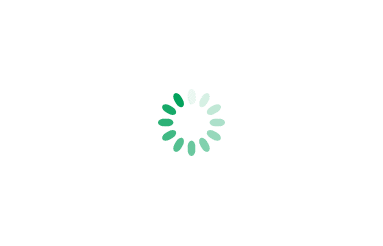 ЧTo make the New Year's holiday fun and exciting even during the quarantine period, the organizers of festivals and holidays in Kiev have developed a special route, traveling which, you can avoid a large crowd of people. Plus, the carriageways of the streets can be accessible to motorists, which is important on holidays.
New Year's tour in Kiev consists of 7 main locations with a length of about 8 km in both directions. We recommend a must visit in 2021:
Sofia Square, where the country's main Christmas tree is installed. Also, it will not do without entertainment locations and photo zones. Food and drinks are available outdoors to take away.
Kontraktova Square, decorated with festive decorations. Here you can traditionally ride a Ferris wheel, try mulled wine and food (takeaway).
People's Friendship Arch, where there is an ice rink and a slide for descents. It will not do without warming drinks and food.
VDNKh, where the "Winter Country" is located with many locations for photos and entertainment, adapted to quarantine conditions (they are located in the fresh air) – an ice rink, ice slopes, food court etc.
Palace "Ukraine" invites you to visit "Mistechko Zimovykh rozvag", where the residence of St. Mykolay is located. A festive fair will be held on the territory of the town, where you can buy various souvenirs and treats.
Don't forget about the suburbs. Kiev region is also worth visiting with a family by car. Here are the TOP 4 interesting winter locations, where it is better to go for the New Year or on the eve of the New Year holidays:
Park "Kievan Rus" (towards Obukhiv) will plunge into the atmosphere of ancient Kiev. What to expect: masquerade, medieval music, horseback riding, drinks and food by the fire, fire show, and more.
Ukrainian village (towards the city of & nbsp; Zhytomyr) invites you to a winter fairytale for an ethnic party with original New Year's photo zones, contests, dances and, of course, delicious traditional cuisine and drinks.
"Gintama-Breeze" (towards the village of Dymer) is a hotel and entertainment complex that invites you to spend New Year's holidays on the shore of the Kiev Sea. Visitors can expect a festive meal, music and animation for children.
Adventurer (towards Chernihiv) is a country club located on the peninsula of the river. Gum. The festive program includes a musical and enchanting show with fireworks, photo zones and games with surprises for guests.
If you are thinking about how to spend the holidays and where to go for the New Year in Ukraine inexpensively in 2021, the capital and suburbs are ready to offer a large-scale entertainment program. Renting a car will allow you to travel with your family to the most interesting locations with maximum comfort and safety for the health of loved ones. Quarantine is not a reason to stay at home and be sad! Take a car and choose where to relax for the New Year in Ukraine. And we will offer the most interesting options.
Where to go for the New Year 2021 in Ukraine?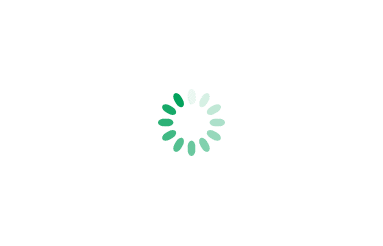 Although many of us are accustomed to celebrating winter holidays & nbsp; abroad, not many people know that New Year's holidays in Ukraine can be as rich and memorable as abroad. We want to introduce you to the top 3 places in Ukraine where you can spend an unforgettable vacation on the New Year holidays:
Carpathians – they are "Ukrainian Alps". It is hard to imagine that there is a more suitable place to celebrate the New Year than the snowy Carpathians. Guests can stay in Bukovel or with. Yaremche, which are the most popular among domestic travelers and visitors. Here you will be greeted by the beauty of the wild with many unforgettable activities: saunas and salt rooms, horseback riding, quad biking, dog sledding, and, of course, skiing and cable cars. Delicious traditional cuisine and original ethnic establishments will decorate any family vacation.
Transcarpathia invites you to visit the National Carpathian Reserve, Lake Synevyr and the highest point of the country – Mount Hoverla. Here you can plunge headlong into the traditions and customs of the Hungarian flavor, take part in folk festivals and fairs, go skiing and sleigh rides, go to the bathhouse and swim in the thermal spring. The entertainment program is suitable for the whole family and will not leave anyone indifferent.
It is not for nothing that Lviv is called "Ukrainian Europe", because here each street with its architecture resembles the alleys and alleys of Italy or France. For many & nbsp; there is no question of where to celebrate the New Year 2021 in Ukraine, as traveling around Lviv has already become a good old tradition. Here you will find fairs with Carpathian souvenirs and national clothes, traditional cuisine with competitions and gifts, festivals with the best entertainment – roller coasters, carols and nativity scenes.
New Year's tours in Ukraine will allow you to spend the holidays as diverse as possible, even despite the quarantine restrictions and lockdown. To have time to visit as many places as possible, it is better to hit the road by car. The maximum number of people in a passenger car during the quarantine period – no more than 9 people, including the driver. Of these, no more than 2 adults. Therefore, you can safely hit the road with a family with children under 14 years old.
Where to go for Christmas 2021 by car?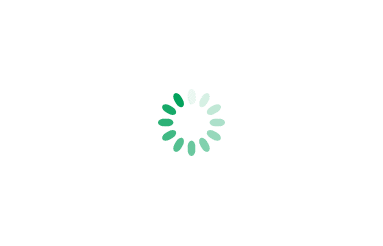 You can spend an unforgettable night on Christmas Eve in original Ukrainian traditions not only at home. The best solution would be to go on an exciting journey through the original places of our country. Having your own or rented car, you just have to make a route. Where to go for Christmas in Ukraine? There are a lot of options: it can be a trip to Western Ukraine, (for example, to Lviv and Transcarpathia) or a visit to the capital and suburbs.
You don't have to think about it if you have a car: you can at least meet every new day in another city. To be able to do this and start planning where to go for Christmas, rent a car of the right class and brand. There are no restrictions on the rental period: it can be a couple of days, a month, three, six months or more. A couple of weeks or a month is enough to rest during the winter holidays. We will tell you about the rental conditions below.
The best New Year's tours in Ukraine for a trip by car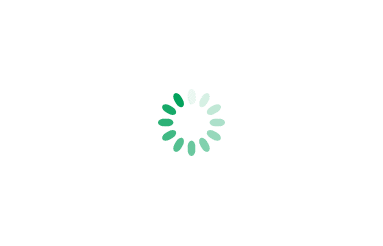 You can use the services of a travel agency and choose a ready-made tour in Ukraine or compose it yourself. Of the ready-made solutions, it is worth taking a close look at those that include visiting mountainous areas and old Ukrainian settlements, which will give a fairy tale and plunge into the magic of the mysteries of Christmas.
Where can you go for the New Year in Ukraine inexpensively? The capital offers many locations with food court and mulled wine, with photo zones and New Year's decorations, with an entertainment program and raffles. In order to get a lot of impressions and spend the holidays in a variety of ways, you do not have to visit many different settlements.
At the same time, in order to have a cool and economical rest, you can go to Bukovel for a few days or take a walk around Lviv. The only important point: due to the spread of the coronavirus, when traveling, try to avoid public transport and taxis. The most rational and safe way to rent a car. Minimum rental period – 48 hours.
Here are some ideas for where to go in Ukraine in winter:
Kiev and Kiev region;
Carpathians and Transcarpathia;
Lviv;
Kamyanets-Podilsky;
Truskavets;
Ternopil, etc.
Contact the tour operator and he will suggest different options for the price and time, where you can go for the New Year. Perhaps it will be a complex New Year's trip, which includes visiting several places at once, with accommodation, meals and an excursion. If you want to feel as free as possible without relying on the tour group schedule, you can figure out where to go for the New Year 2021.
For a safe and comfortable New Year's Eve trip for the family, we recommend getting ready for the road by car. To rent a clean and inexpensive car for any period – contact Toprent. Read about what cars are available and how to rent a car on New Year's holidays below.
Car rental conditions for the New Year holidays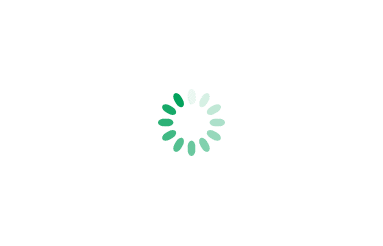 In order to rent a car, you must comply with the rental conditions. The renter must be at least 21 years old with a valid driving experience of 2 years or more. The Lessee must present the documents when signing the Agreement:
passport of a citizen of Ukraine or a residence permit;
a passport of a foreign sample (for foreign citizens);
a state-recognized driver's license or valid on the territory of Ukraine;
ID code (for citizens of Ukraine).
The lessee has the right to travel within the country, except:
temporarily occupied territories (Crimea, Luhansk and Donetsk regions);
territories that are hotbeds of Covid-19 infection.
There is no mileage limit at Toprent. Instead, there is a prepaid mileage stock. When the stock is exhausted, there is a tariffication for the kilometers traveled at the rates of the company.
The minimum rental term is 48 hours. Cost – from $ 15. The longer the rental term, the lower its daily cost. In other words, renting a car is more profitable for a long term than for a couple of days.
Security deposit:
depends on the chosen brand and model of the car;
is brought in upon signing the Agreement for the entire lease term;
is paid in any convenient way: by bank transfer to FOP, money transfer to a card, in cash.
All our cars are insured with a compulsory MTPL insurance policy. On request, we provide CASCO insurance.
Car delivery on New Year's holidays is paid – $ 5 – $ 30. You can save money by picking up the car yourself from our office:
Mon – Fri from 09:00 to 19:00
Sat – Sun from 10:00 to 18:00
In this case, the car is delivered clean, after a scheduled service station, with a full tank of fuel.
If you are thinking about where to go for the New Year in Ukraine, renting a car will allow you and your family to move in the most comfortable and safe conditions. Loyal rental cost, a convenient form of payment and a simple protocol for signing the Agreement will make it possible to rent a car at any time of the day and go on New Year's trips.
Toprent wishes you a Happy New Year and Merry Christmas! Let every trip give you positive emotions!