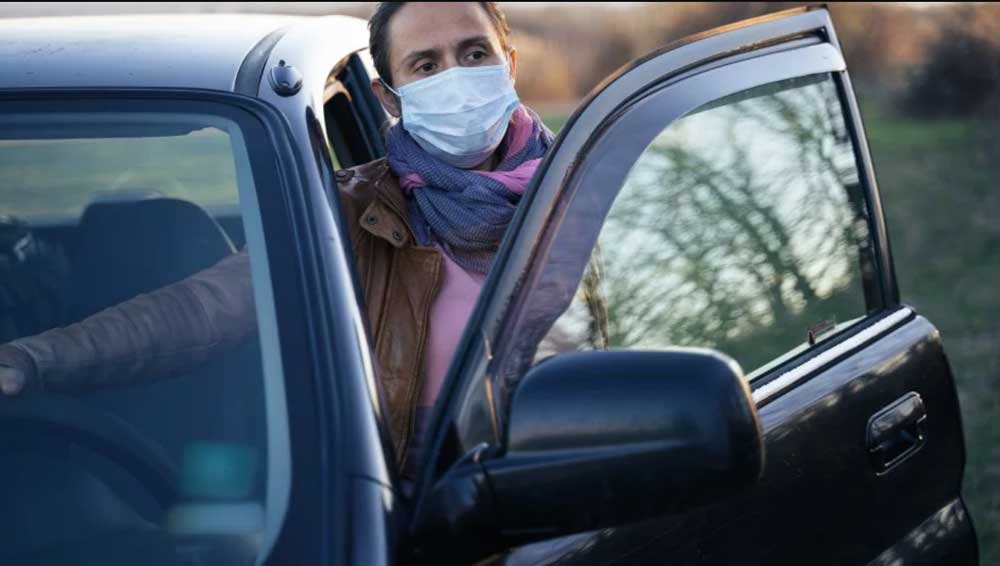 With the introduction of quarantine measures in Ukraine due to an increase in the incidence of Covid-19, movement by public transport and taxi has become unsafe. To maintain a safe distance, it is recommended to use personal transport for travel and travel or rent a car.
Driving your car during the coronavirus epidemic has its advantages:
minimizing contact with other people;
maintaining a safe distance;
the ability to take preventive measures (disinfection of surfaces, ventilation).
It should be noted that with the introduction of quarantine and lockdown (from January 7 to 24, 2021), the rules for moving by car are in effect. If they are not fulfilled, Ukrainians face a fine of 17,000 to 34,000 UAH. Subject to all the precautions in quarantine, the use of your own or rented car (travel, maintenance) does not have significant restrictions.
Is it possible to travel by car during quarantine?
Yes, you can. The Cabinet of Ministers of Ukraine periodically makes amendments to the Resolution #255 dated 02.2020, however, the charger is not prohibited from using personal and rented vehicles. You can move not only in Ukraine, but also abroad, excluding the borders of regions and settlements, which are the source of the spread of the disease.
How many people can you ride in a car during quarantine?
To travel by car, no more than 2 adults can stay in the car. It is also permissible for 2 adults with children under 14 to stay in the cabin, based on the technical characteristics of the vehicle and the number of seats. However, no more than 9 seats including the driver.
Quarantine rules for car drivers and passengers
The Cabinet of Ministers of Ukraine has introduced quarantine rules for drivers, according to which it is allowed:
free movement by car on the territory of Ukraine and abroad, with the exception of regions and settlements that are recognized as sources of infection. Entry to their territory is limited or completely prohibited;
rent a car on normal terms;
service;
buy cars and auto parts;
insure the car;
register a new vehicle;
change driver's license (online);
refuel at petrol stations;
dine and drink coffee at a gas station;
pick up food and goods at points of issue;
be in a car without personal protective equipment.
Travel rules during quarantine have some restrictions. If you are planning to rent a car, the driver is prohibited:
carry more than 2 adults in the cabin;
transport people more than 2 km from home, who must be self-isolating (with Covid symptoms, people aged 60+, those who have had contact with infected);
intercity transportation in quarantine is allowed with the exception of hotbed cities of Covid-19;
to buy and sell a used car (due to difficulties in registering a vehicle).
This completes the list of restrictions. In quarantine, driving by car remains one of the priority options for traveling around the city, country and abroad due to the fact that it is possible to ensure compliance with quarantine measures and avoid unnecessary contacts. If you do not have a personal vehicle, we suggest considering the option of renting a car. Long-term rental will allow you to save on daily cost. Read about rental terms and conditions below.
Car rental conditions during quarantine
We offer rental cars of any brand and class (economy, medium, business, premium, SUVs and minivans). All cars undergo scheduled inspection and washing before and after rental, so our cars always look well-groomed.
To rent and make driving your car as comfortable and safe as possible during the coronavirus epidemic, you need:
be at least 21 years old and have at least 2 years of driving experience;
have identity documents with you: old or new passport – ID (for citizens of Ukraine); foreign passport (for visitors); identification code; driver's license valid on the territory of Ukraine;
deposit the security deposit upon signing the Agreement. The amount of the deposit is refunded in full when the car is returned in its original condition. If the car was damaged during the rental, the renter must reimburse the amount of damage or make repairs at his own expense;
make an advance payment for the entire rental period (in cash, card or money order to the account of the company or individual entrepreneur );
pick up the car yourself from the office during business hours (free of charge) or order delivery of the car to the address (paid service).
The minimum rental period is 48 hours. There is no mileage limit in our company. The tenant makes a prepaid stock, which is included in the rental rate. If the stock is exceeded, payment is made for each new km at the rates of our company.
For the most comfortable movement, we offer rental of special equipment (GPS-navigator, Wi-Fi router, baby car seat). There is also the option of renting a car with a personal driver. In our state, only drivers with extensive driving experience who know the city well, do not use alcohol and drugs, are always polite and decent.
When renting a car, you must strictly follow the traffic rules, take good care of the car and not use it for sports competitions and transporting citizens (taxis), animals and bulky goods. It is also forbidden to use the car in the temporarily occupied territories – Donetsk and Lugansk regions, Crimea.
The rules of movement during quarantine do not restrict freedom of movement in a passenger car, therefore the rental service is relevant both for travel and for business trips and special events.
Driver safety rules for rented cars
In order to avoid infection, the car driver is advised to observe the mask mode, ventilate the car more often, treat the car interior with an antiseptic, and change the cabin filter. Also, you should not transport citizens with symptoms of Covid, or those who have been in contact with an infected person. In public parking lots, you should also wear personal protective equipment (mask or respirator) and thoroughly treat your hands with an antiseptic.