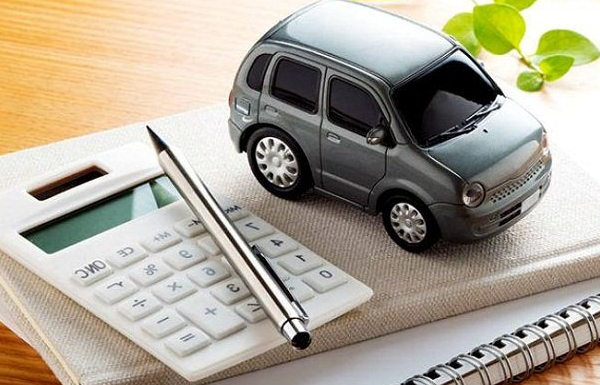 Car rental is a service that attracts the attention of those who are used to managing their personal time on their own, who value their own reputation, rejecting any delays due to incorrect operation of public transport.
If you are one of those who decided to rent a car for the first time, we will give you the opportunity to study the conditions for renting a car, as well as help you navigate the intricacies of choosing a vehicle.
Employees of the company can choose the best option for a car, provided that you have already decided what tasks you need a vehicle for, what class of car will correspond to your wishes and financial capabilities.
Where can I rent a car?
Initially, you have to decide where to rent a car. It should be noted that many companies and individuals currently provide car rental services. For this reason, it is difficult for newcomers to give preference to someone, and it is impossible to choose at random, since cooperation with an unscrupulous company can result in multiple problems and frustration.
So, to clarify for yourself, where to rent a car will be as profitable as possible, it is recommended to study the proposals of all those who provide such services, especially pay attention to such nuances:
Company location. It is unlikely that it will be convenient to use the services of a company that is located at a decent distance from your location, except that this option can be considered if the company provides transfer services and is ready to take you to the fleet for signing a contract and choosing a car. In this case, you do not have to additionally think about options and build routes how to get to the company's office.
Car park. A company that deserves attention must necessarily have an expanded vehicle fleet, consisting of vehicles of different models. The client has the right to choose a certain class of car, express wishes regarding passenger capacity, and also indicate the technical parameters of the car, which will be preferable for him. If the company has a limited choice of cars, it is better to refuse to cooperate with it. The presence of a minimum number of vehicles will indicate that they are constantly in operation, therefore, there will not be sufficient time allocated to carry out their technical prevention. In this regard, there is a risk of renting a car, the technical condition of which is far from ideal.
Price policy. The company, focused on an individual approach to each client, offers an extended price range so that clients with different levels of financial capabilities can choose the best car options for themselves.
Reviews. How much you can trust the company can be guided by the reviews left by former clients. You should tune in that reviews can be as positive and negative. A good, trustworthy company should have the highest percentage of positive reviews.
Purpose of the lease
Now that you have been able to decide on the company, cooperation with which will be the most profitable for you, we will also give you a hint, what to look for when renting a car. In particular, the right choice of a car depends on what goals you are pursuing when trying to rent a vehicle:
rental for travel;
rent for daily use, while your car, for example, is at the service station;
car rental for meetings (business partners or for organizing a romantic walk).
If supposed car rental for travel, we recommend that you additionally orient yourself in the route. If the trip is short and you need a car to go out of town or to the forest for a picnic with friends, then it is better to pay attention to vehicles with improved cross-country ability. This is important because moving can involve driving on a dirt road.
If you plan to travel long distances, make sure that the vehicle has everything you need to ensure not only your safety, but also your comfort.
If you need a vehicle for travel abroad, eg, to Europe, first discuss with the company if it will provide this opportunity. When receiving a positive answer, it is important to choose a car, taking into account the nuances of the country where you are going.
Vehicle class
Our company TopRent has an expanded vehicle fleet, so we are ready to provide our customers with the right to choose a car of any class:
Renting an economy class car does not mean at all that you will be provided with a vehicle, the maintenance of which is given a minimum of attention. All vehicles of our company are subject to:
regular technical inspection;
carrying out unscheduled repairs, if necessary;
car wash and cleaning.
Economy class cars are only inferior in status to premium cars. Business and premium class cars are often rented when meeting business partners, meeting foreign guests.
Rent terms
It is possible to find out who can act as a tenant if you carefully study conditions for renting a car. Some restrictions are imposed on the tenant. In this capacity, a person who has:
driving experience of at least 2 years;
age at least 21 years.
To complete the contract, you must provide:
passport;
TIN;
driver's license.
The conditions also prescribe restrictions on the territory of use, mileage, describe the rules for making a deposit, and also list payment options .
Car inspection
And in conclusion, we would like to share more useful advice, how to rent a car, so that there will be no problems later.
When inspecting a car, you should carefully visually examine its outer surface. If any defects or malfunctions are found, you should immediately notify the manager, who will either offer an alternative car option, or fix the identified defects in the contract.
It is useful after returning the car to ask for written documentary confirmation that the car was returned in good condition.
If you follow our advice, we are confident that your car rental experience will be positive and effective for you.