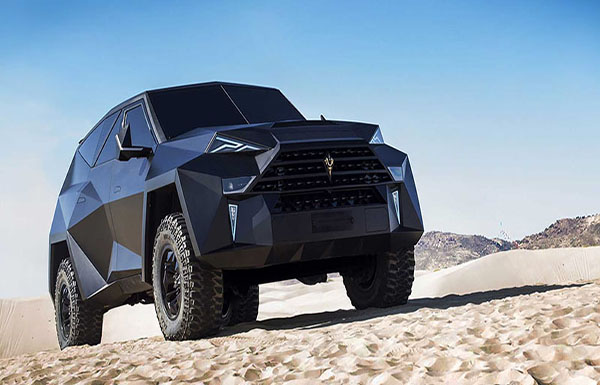 Do you want to save your own life, take care of the comfort and safety of your family? Then it is worth buying or renting armored cars to save money and ensure the highest level of your own & nbsp; safety from direct hits from different caliber weapons.
On the market, you can find many options for cars that can save the passenger from a regular bullet or collision with a mine. Most often, armored vehicles are distinguished by their high cost, as well as the degree of protection. In order not to overpay for a car, you can rent it from companies.
What technologies are used to book a car
To find out what are armored cars, rent them, to drive safely around the city, it is important to know that cars are divided into three classes.
The first class includes vehicles of the executive class; to create them, armored sheets are used that are hung on the car from all sides. Thanks to professional work, it is very difficult to distinguish a armored car from its usual brother.
The second class includes cars, namely parquet SUVs, which are distinguished by their strength, endurance and increased level of safety.
The third class of vehicles includes off-road vehicles and limousines, executive class. Such vehicles can withstand any attacks, since they are initially made with armored elements, and also have the highest degree of protection, the car can withstand hitting mines.
If you need to ensure safety, and you don't have a car at hand that would meet all the requirements and standards, you can contact a company that is ready at any time of the day to provide a car where there is a car reservation, you can rent a car for any period of time
To quickly find a company, you need to enter a query in any search engine and all options for free vehicles will be presented for study.
Car armor levels
When choosing, you need to know that car booking depends on its personal level of protection. Therefore, in order to choose the right vehicle, you need to know their gradation. & Nbsp; There are 12 degrees of protection from B 1 to – B 12.
B 1 is a normal city car without protection.
B2 – can withstand a shot from a PM pistol, which can hit the same point 5 times.
In 3 – it can withstand car armor shots from a PM, which is loaded with bullets with a steel core, can withstand up to 5 hits in one place.
In 4 – it can withstand if firing is carried out from 3 meters distance with a 45 caliber pistol.
At 5 – it can withstand vehicle armor shots from an M-16 rifle, the attacker can unsuccessfully hit the vehicle in one place more than 3 times.
B 6 – can withstand a 3-fold hit at close range, from 10 meters from an M16 rifle.
At 7 – it can withstand the explosion of a fragmentation grenade, as well as a shot from a rifle, which is loaded with 7, 62 caliber bullets with heat-strengthened cores.
At 12 – the most powerful and safest car, & nbsp; A car reservation can withstand any shots from a known weapon, a grenade bursting on a car or directly near it, as well as hitting a mine and its blast wave.
How is the car booking procedure
To achieve maximum protection and safety, car booking goes through several stages.
1. A protective capsule is created inside the car by qualified specialists; outwardly, the vehicle does not differ from the usual cars offered in the market segment.
2. The vehicle is completely disassembled, the inner lining, decorative elements and other accessories are removed in order to place a car booking that protects passengers.
3. The existing voids are filled with metal sheets.
4. For protection, qualified personnel can use different types of metal: sheet metal, ballistic nylon, kevlar, to ensure the maximum level of safety and protection of passengers.
5. For high-quality car armoring , a third hinge is used on the doors, so that it can withstand the loads from the mass of metal, and also so that it does not fall in direct hits, as it vibrates.
6. To give the ceiling and floor maximum protection, from the inside of the cabin, they are sheathed with special fabrics, & nbsp; during the production of which armide threads are used, therefore the fabric is called ballistic.
7. For the strength of the glass, car armor is made of materials: lead glass or polycarbonate. The thickness of the glass determines the level of protection for vehicles. With the second level of protection, glasses of 2 cm are used, and for B 12 – glass with a thickness of 5 cm.
8. Specialized tires are used, book a car & nbsp; it is necessary with reinforced tire sidewalls, inside they are filled with liquid, which will allow even with punctured wheels to drive 50 kilometers.
9. In machines with a protection level B 12 & nbsp; a special plate is attached to the bottom of the body, which withstands mine explosions, even when directly hitting them.
TopRent armored car rental service
The company offers armored cars for rent , which can provide maximum protection to passengers, give comfort and peace of mind for their own lives.
There are different options for the degree of protection of cars in the garage, so each client can choose the appropriate option for a vehicle that will protect against the influence of external factors and ill-wishers.
When car booking , it is important to know that the rental age of a vehicle starts from 21 years old and you need to have 2 years of driving experience. But if you do not have experience, you can rent a car with a driver, who will also ensure a safe journey in the vehicle.
The company offers machines of different classes, from first to third, as well as degrees of protection from B 1 to B 12, in order to ensure maximum customer safety. We also have the opportunity to provide such services as "helicopter rental" and "boat rental"